Aftermath PCT – TWP Nutrition
Aftermath PCT – TWP Nutrition
Keep your testosterone topped up with The Warrior Project Aftermath PCT, a potent post cycle supplement that boosts your natural testosterone production so you can keep building more size and more strength all season long. Some steroid or other supplement cycles can reduce your body's own hormone production so restoring natural levels through post cycle therapy is essential to maintaining your new muscle mass and means you can continue to make progress on your program.
Aftermath PCT Benefits:

– Plant Based Testosterone Boost – Each daily dose contains 1000mg bulbine   to boost natural testosterone levels and promote muscle protein synthesis.
– Lean Mass and Libido – Use The Warrior Project Aftermath enhance your libido and maximise your lean muscle mass building potential following a cycle on  prohormone supplements.
– Anti-Estrogen – The Warrior Project Aftermath also contains arimistane to suppress estrogen production, keep your gains lean and prevent unwanted water retention.
helps increase muscle mass
supports increased strength
helps boost sex drive
supports increased testosterone
helps increase protein synthesis
supports muscle recovery
Who is Warrior Project Aftermath PCT For?
The Warrior Project Aftermath PCT capsules are exclusively formulated for healthy male athletes to increase natural testosterone levels after completing cycles of prohormone supplements. The Warrior Project Aftermath PCT capsules are not suitable for women, children or adults under the age of 21.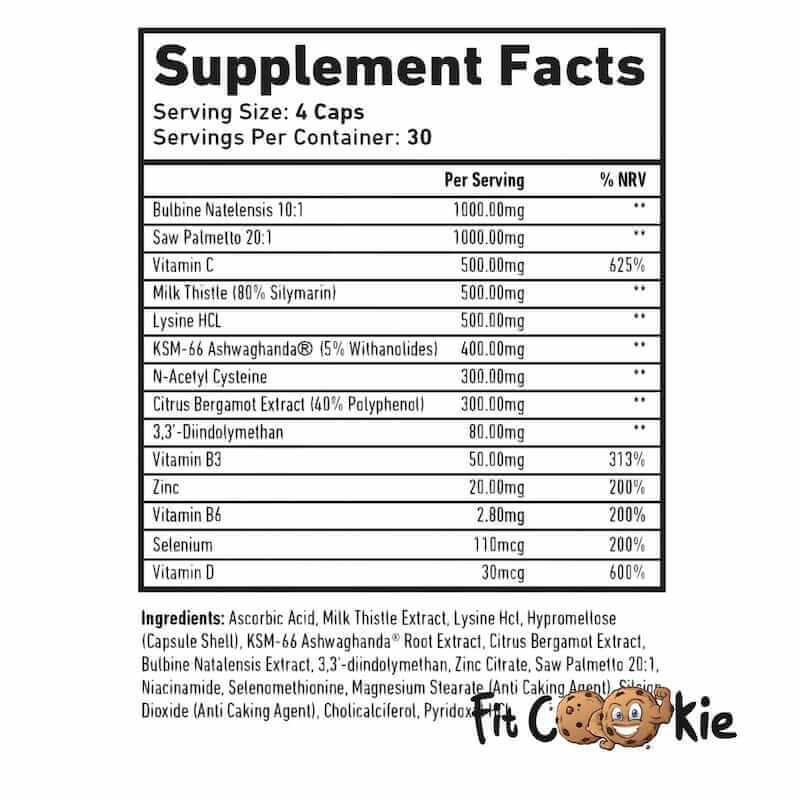 When to Use Warrior Project Aftermath PCT?
Take The Warrior Project as directed on the container to supplement a balanced diet. Do not exceed the maximum dose – Exceeding the recommended dose does NOT mean getting more gains so stick to the science and keep putting in the hard work.