USN Hyperbolic Mass 2kg Bundle
USN Hyperbolic Mass is a designed to act as a muscle catalyst. For individuals with fast metabolism, struggling to gain muscle size and strength USN Hyperbolic Mass is the right product to choose. USN Hyperbolic Mass helps boost calories intake with the right nutrients to assist your training goals.
WHAT IS INCLUDED IN A BUNDLE?
– USN Hyperbolic Mass 2kg
– USN Crea-X4 30 Caps
– USN Water Bottle 1L
HOW TO TAKE IT?
Start off by adding 3 rounded scoops (150g) to 375-450ml of cold water or full cream milk, and then move onto 6 rounded scoops (300g) with 750-900ml water/milk (divided between 2 shakers) after a week.
PLEASE NOTE:
best before date: end of JUNE 2020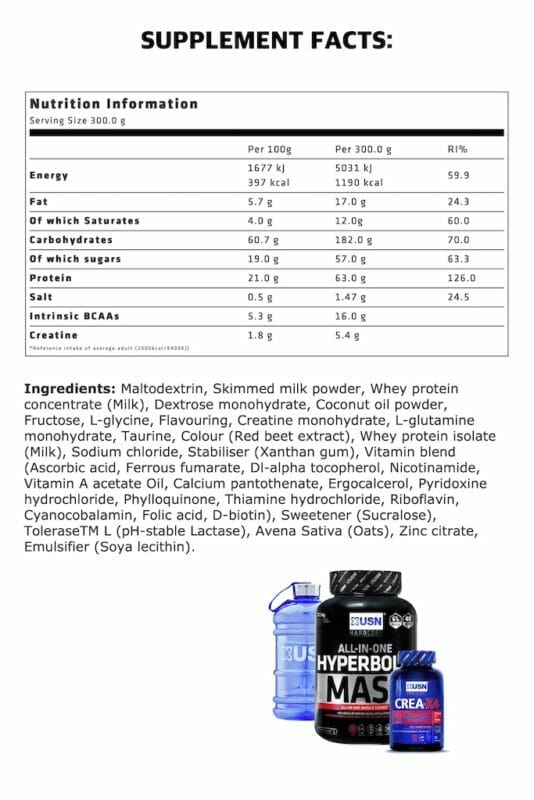 #image_763284859 {
width: 100%;
}
#section_6094706 {
padding-top: 60px;
padding-bottom: 60px;
background-color: rgb(193, 193, 193);
}
#section_6094706 .section-bg-overlay {
background-color: rgba(255, 255, 255, 0.85);
}