CLA with Green Tea and L-Carnitine.
CLA with Green Tea and L-Carnitine is ideal for anyone looking for to improve their body composition, increase energy level and performance durning exercise.
WHY YOU SHOULD TAKE IT?
– helps with weight loss
– increases energy and performance
– improve brain function
HOW TO TAKE IT?
Take 1-2 capsules two times daily – after breakfast and approximately 30 min. before physical activity.
Do not exceed the recommended daily dose. Food supplements should not be used as a substitute for a varied and balanced diet. Keep out of reach of children. A varied and balanced diet and a healthy lifestyle are recommended.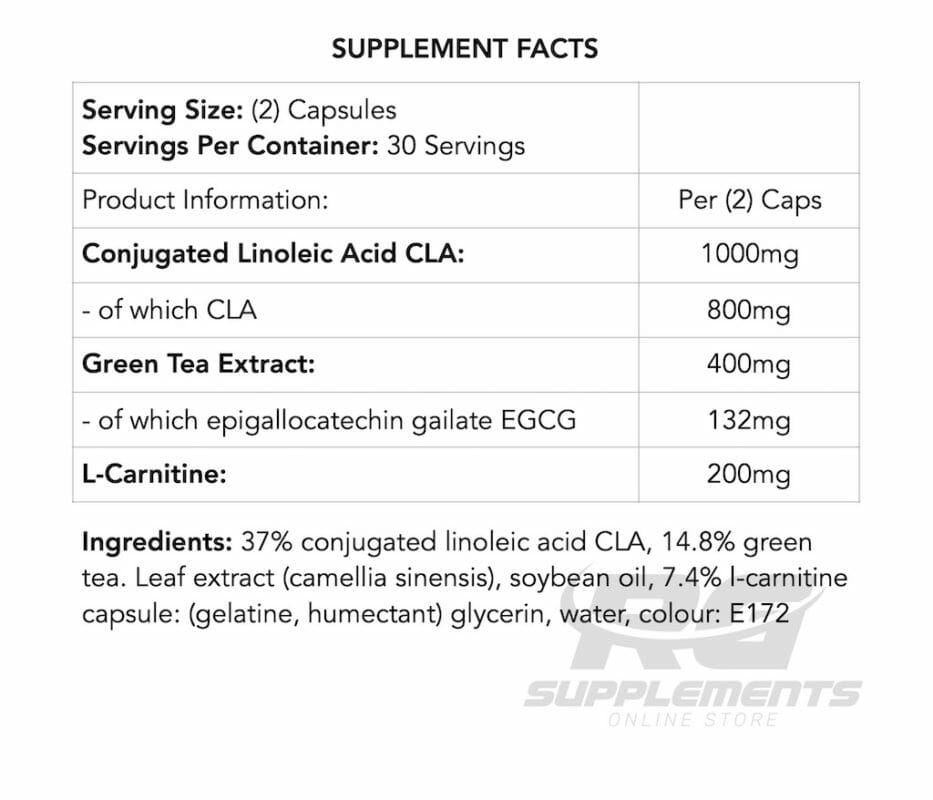 #image_1334982508 {
width: 100%;
}
#section_1103905591 {
padding-top: 60px;
padding-bottom: 60px;
background-color: rgb(193, 193, 193);
}
#section_1103905591 .section-bg-overlay {
background-color: rgba(255, 255, 255, 0.85);
}