GOLD GLUTAMINE  plays an important role in immune function. GOLD GLUTAMINE  supplements may help improve immune function and preserve protein stores in the body.
– plays an important role in immune support
– muscle fuel recovery
– supports muscle gain
– may reduce fatigue or decrease muscle soreness
– unflavoured ideal for mix & stacking
Recommended Use: Mix ~1 scoop of powder (5 g) with 150-250 ml of water. Drink 1 portion immediately after workout.
Warnings: Do not use if you are allergic to any of the product compounds. Do not exceed the recommended daily dose. Food supplements should not be used as a substitute for a varied diet. A varied and balanced diet and a healthy lifestyle are recommended. Do not use if pregnant or nursing. Keep out of reach of young children.
GOLD GLUTAMINE 
100% PURE L-GLUTAMINE – UNFLAVOURED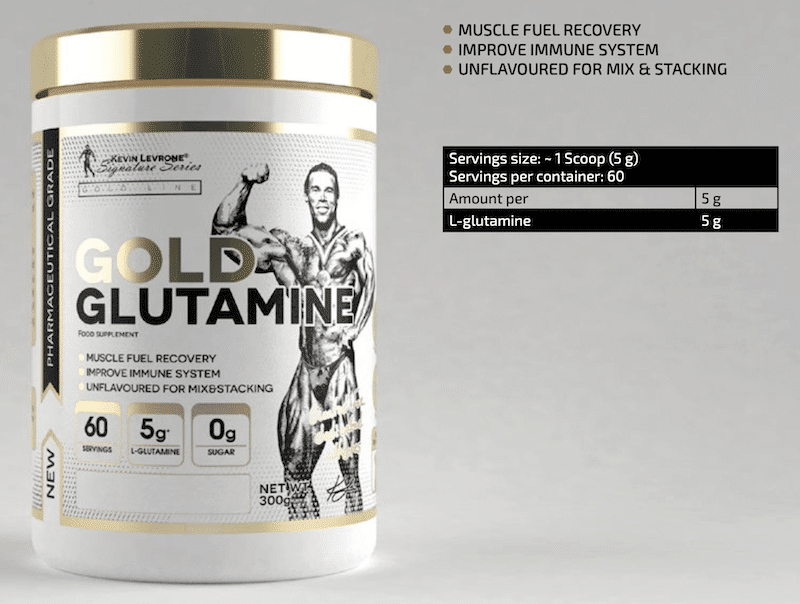 Ingredients: L-glutamine, vitamin B6 (pyridoxine hydrochloride).