Organic Vegan Mini Fruit Bears 
– organic fruit gums with fruit flavour –
Organic Vegan Mini Fruit Bears
No Gelatine, Organic Fruit Gums with Fruit Flavour – Great Taste!
Naturally and tasty mini fruit bears are free from gluten, gelatine and lactose. Great as a healthy snack for kids and adults. Organic vegan mini fruit bears containing no artificial colours and are suitable for our vegan friends!
NUTRITIONAL FACTS: per 100g
Energy
1381kJ/325kcal
Fat
0.2g
of which saturates
0.1g
of which Mono-unsaturates
0g
of which Polyunsaturates
0g
of which Alpha Linolenic Acid
of which Linoeic Acid
Carbohydrates
79g
of which sugars
59g
Fibre
2g
Proteins
0.1g
Cholesterol
0g
Salt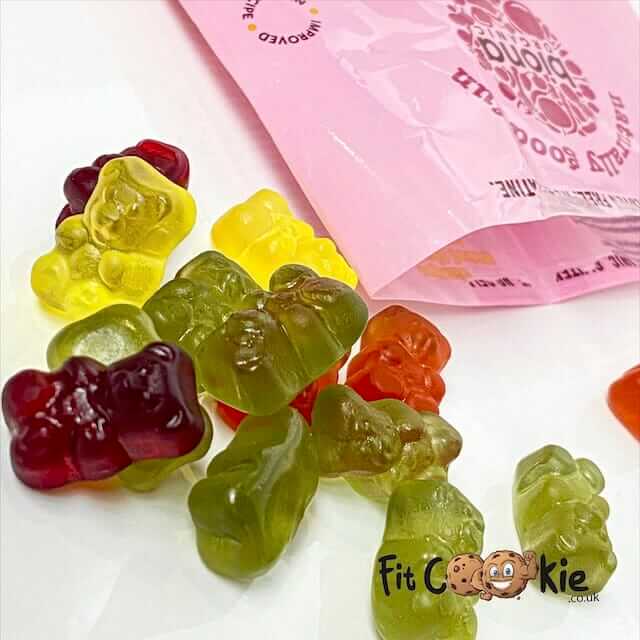 Ingredients: Glucose syrup, Beet Sugar, gelling agent (pectin), acid (citric acid), acidity regulators (sodium tartrates, potassium tartrates), natural flavourings, natural lemon flavouring, natural orange flavouring with other natural flavourings, elderberry juice concentrate, natural turmeric flavouring, algae extract(Spirulina platensis), glazing agent (carnauba wax).
* = Certified Organic Ingredients