Resistance Bands Yellow Level 1 – Power System
Resistance Bands – Power System
Yellow Level 1 width: 19mm load: 4-25kg 

Resistance bands also know as strength bands or exercise bands. They come in a different widths and sizes. The thicker the width of the band, the more resistance it provides and equally, the harder it is to use.
Resistance bands are made from rubber and can be looped round gym equipment such as a rack or a stand, or simply used on their own. They can be knotted to make them smaller – this can help when targeting your lower body. Or you can use your feet to stretch and anchor the band, to suit your height and ability.
Having a set of resistance bands can really help if you can't get to the gym, or if you want to train at home without taking up loads of space. You can also take your own set to the gym really easily. Just  chuck them into your gym bag and you're all set.
Employing resistance bands in the right way can really help you improve the quality of your workouts. And they're really convenient too.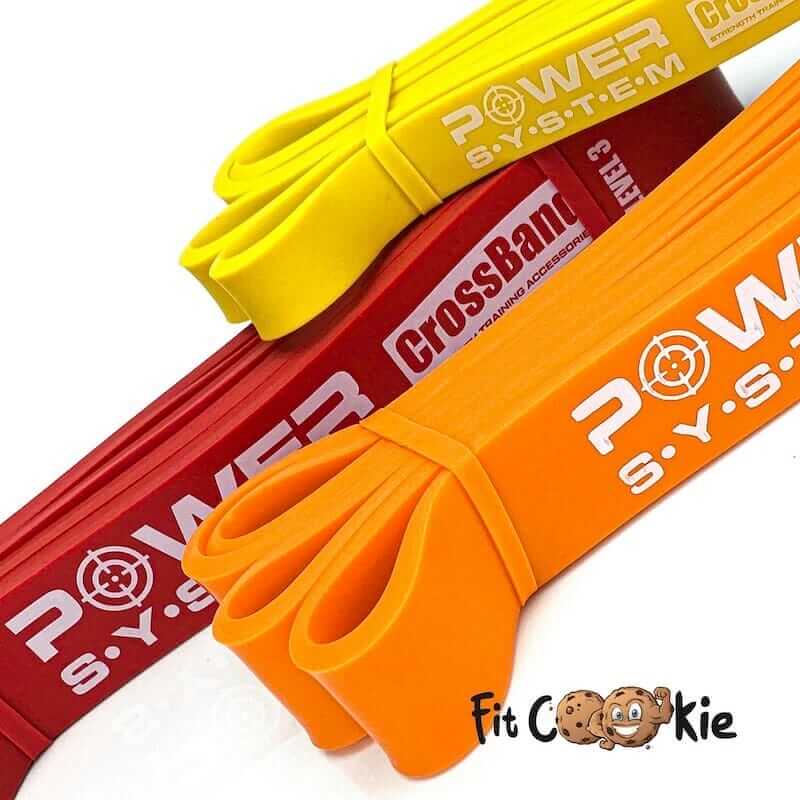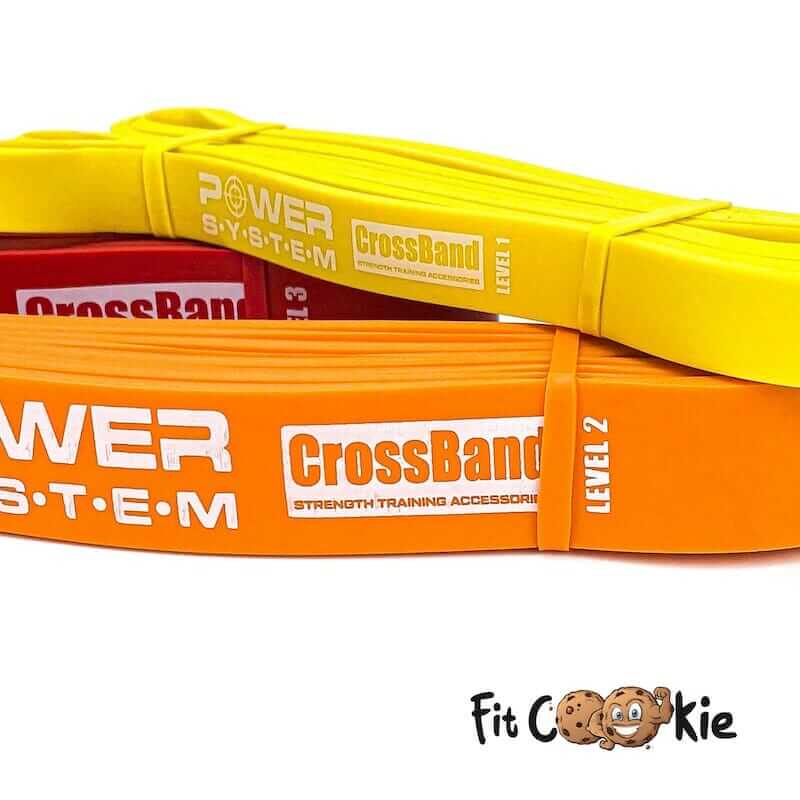 What do resistance bands do?
– helps to build strength and improve mobility
– resistance bands are designed for compound exercises
– they promote better form
– improve quality of your exercise
– very useful when it comes to hip, shoulder or knee injuries
– they recruit your stabiliser muscles
– resistance bands are fundamental for functional training
Add resistance bands to your workout – from rehab to strength training, they are perfect for all exercises.
Power System Resistance Bands Levels:
– Yellow Level 1: width 19mm, load 4-25kg
– Orange Level 2: width: 29mm, load 10-35kg
– Red Level 3: width: 32mm, load: 15-40kg
– Blue Level 4: width: 45mm, load: 22-50kg
– Black Level 5: width: 64mm, load: 25-65kg
.col-inner {
padding: 15px 15px 15px 15px;
}
–>